Palais de Pixel was started by Melissa Morris and is now run by Lynne Quick, Ying He and Elaine Uebergang. Formerly held in the Natimuk Soldiers Memorial Hall, Palais de Pixel now calls Nc2 (Natimuk Community Centre) home.
Held on the second Monday of every month from February to November, 'Palais' aims to deliver a program of new and old films from around the world.
Location: NC2 Natimuk
When: Second Monday of every month, Feb – Nov
Time: Refreshments from 7:00pm, Film from 7:30pm
Membership: $55 (10 films) / Trial Membership $25 (3 films)
Casual Visitor – donation
Contact: natimukpalais@gmail.com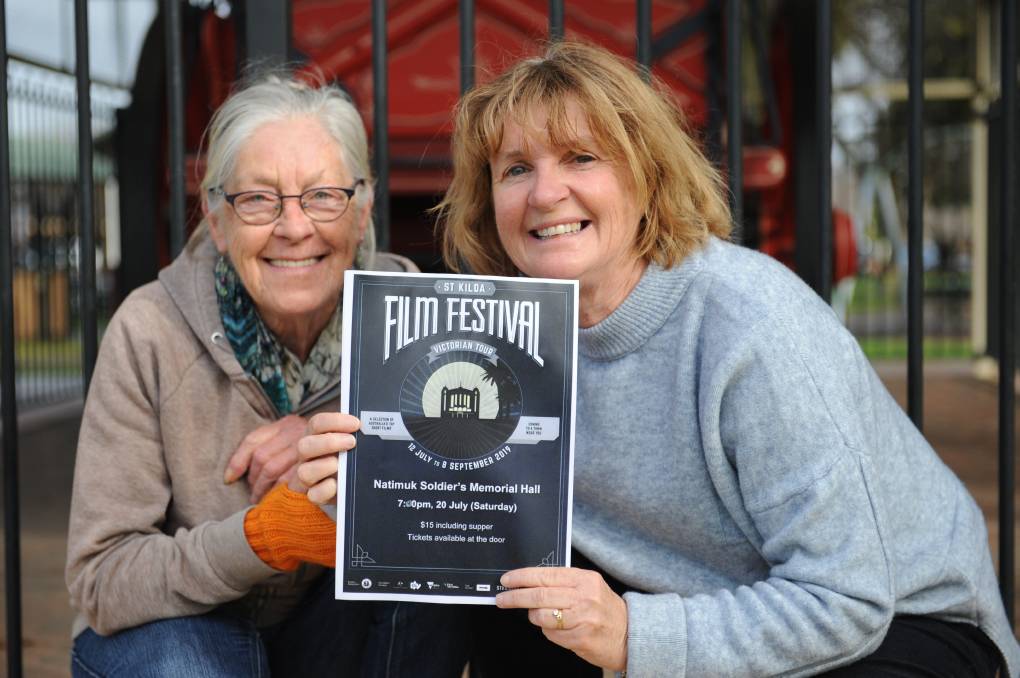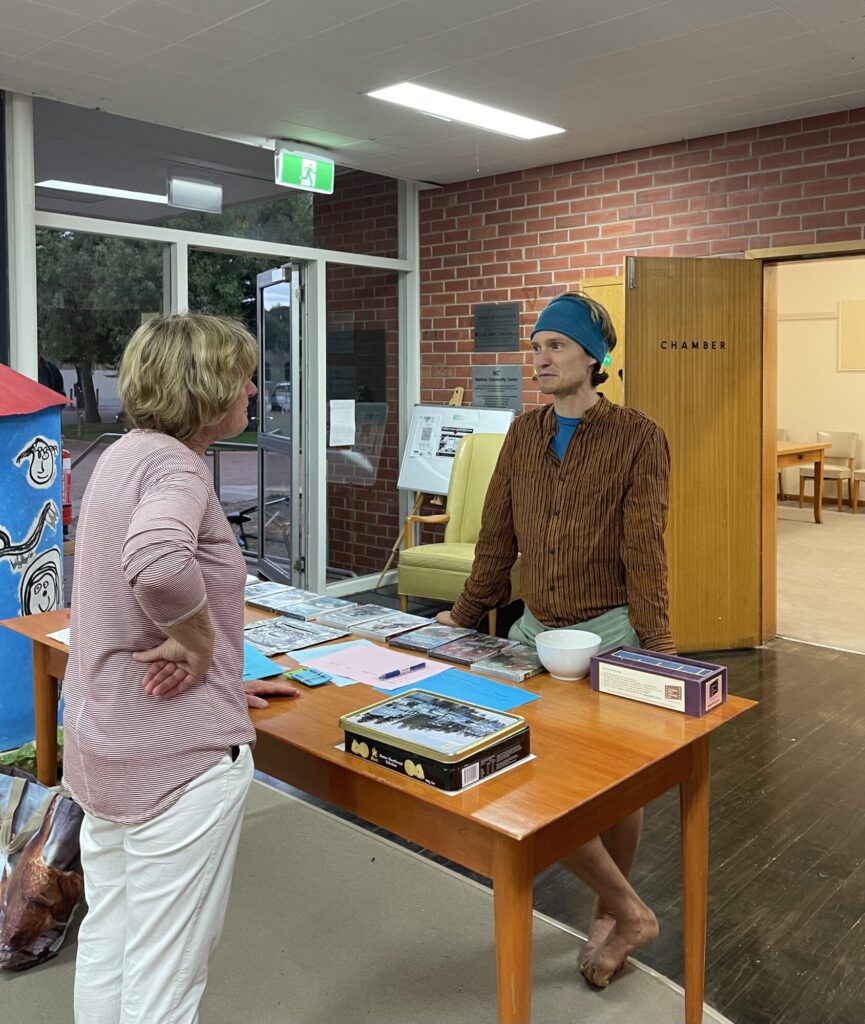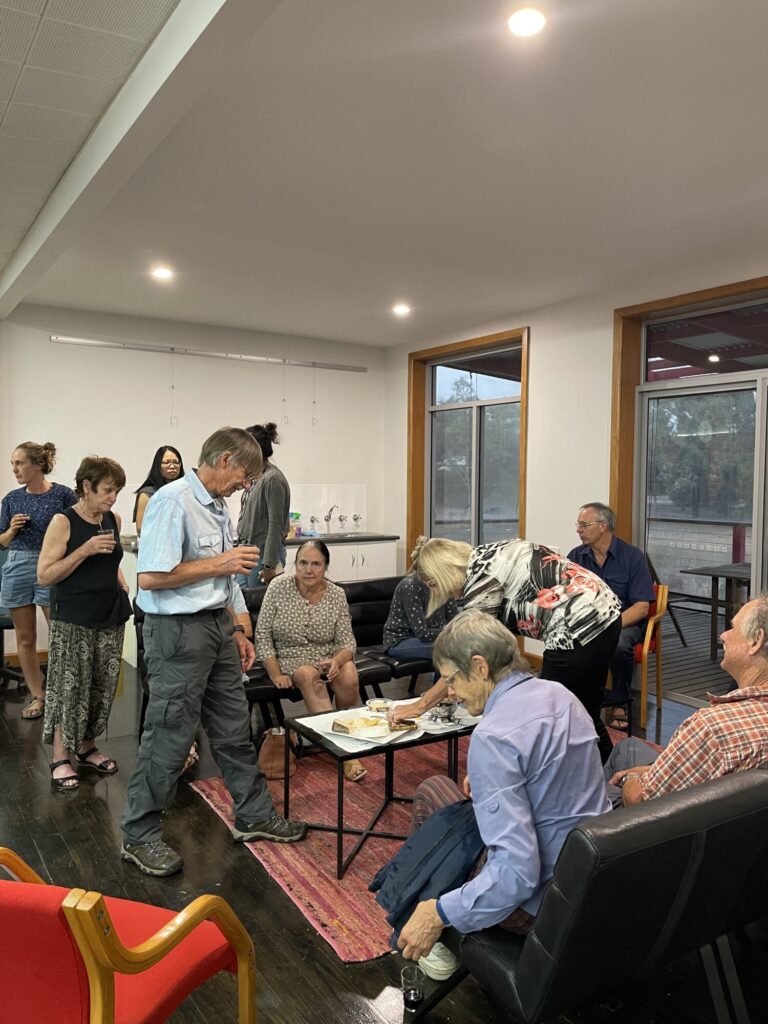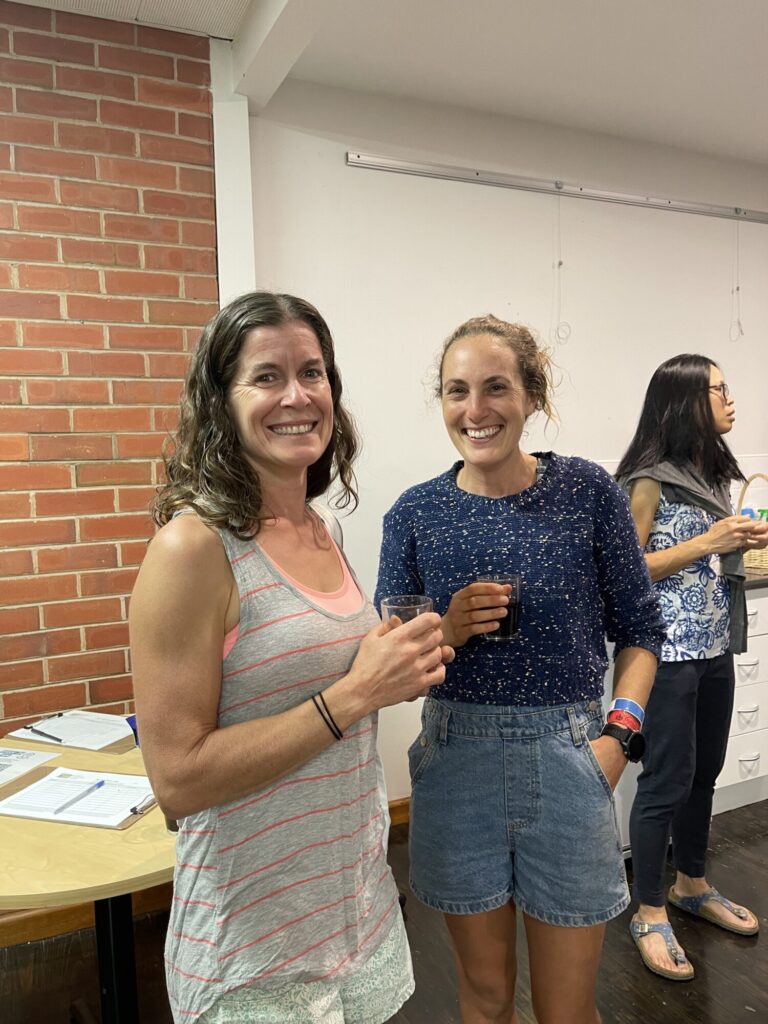 The 2023 program
February 20th, The Arrival
Linguistics professor Louise Banks (Amy Adams) is called in to lead an elite team of investigators after 12 mysterious spaceships appear around the world. As nations teeter on the verge of global war, Banks and her crew must race against time to find a way to communicate with the extra-terrestrial visitors. Hoping to unravel the mystery, she takes a chance that could threaten her life and quite possibly all of mankind.
March 14th, The Quiet Girl (An Cailín Ciúin)
Set in 1981 rural Ireland, the film follows a withdrawn nine-year-old girl who experiences a loving home for the first time when she spends the summer on a farm with distant relatives in Rinn Gaeltacht, County Waterford. She blossoms in their care, but in this house where there are meant to be no secrets, she discovers one. First ever Irish language film to be shortlisted for the upcoming Oscars. [with subtitles]
April 10th, Nitram
Nitram is an isolated young man living with his parents in suburban Australia in the mid-1990s, until he meets an eccentric heiress. When their friendship ends tragically and as Nitram's loneliness and anger grow, he begins a slow descent into a nightmare that culminates in the most nihilistic and heinous of acts. Based on Martin Bryant and the events leading to his involvement in the 1996 Port Arthur massacre in Tasmania.
May 8th, Captain Fantastic
Ben is devoted to raising his six children with a rigorous physical and intellectual education in a remote forest. When family tragedy strikes, they are forced to leave Ben's paradise and enter the world, challenging his idea of what it means to be a parent.
June 12th, The Salesman (Forušande)
While Iranian couple Ranaa and Emad are rehearsing for Arthur Miller's "Death of a Salesman", they rent a new apartment from another fellow performer. When Ranaa is assaulted while alone in their new home, Emad is determined to find the perpetrator over his wife's traumatized objections. [with subtitles]
July 10th, Ablaze
Opera singer Tiriki Onus finds a 70-year-old silent film believed to be made by his grandfather, a Yorta Yorta and Wiradjuri elder and filmmaker Bill Onus. Tiriki pieces together the film's origins and discovers more about Bill's fight for Aboriginal rights and revival of his people's culture in the 1940s against enormous odds.
August 14th, The Sound of Metal
During a series of adrenaline-fueled one-night gigs, itinerant heavy-metal drummer Ruben begins to experience intermittent hearing loss. His life is turned upside down when he must confront a future filled with silence.
September 11th, The Hunt (Jagten)
Lucas (Mads Mikkelsen) is a kindly daycare employee in a small Danish village who is just starting to get his life back together after losing his job and facing a difficult divorce. He becomes a target of mass hysteria when a child falsely accuses him of a lewd act. [with subtitles]
October 9th, The French Dispatch
The film has been described as "a love letter to journalists" set in an outpost of an American newspaper in a fictional 20th-century French city of Ennui-sur-Blasé (literally Boredom-upon-Apathetic). It brings to life a collection of tales published in the "The French Dispatch". The film is inspired by director Wes Anderson's love of The New Yorker, and some characters and events in the film are based on real-life equivalent…
November 13th, Grave of the Fireflies (Hotaru no Haka)
Teenager Seita is charged with the care of his younger sister, Setsuko, after an American firebombing during World War II separates the two children from their parents in Kobe, Japan. The siblings rely completely on each other and struggle against all odds to stay together and stay alive. This animated film is based on the partially-autobiographical book of the same title by Akiyuki Nosaka. [with subtitles]