ACT NATIMUK AGM
Monday 7th February 2022
7.30 pm via Zoom
Followed directly by a General Meeting on the same Zoom link.
The Membership portal for paying membership is: http://actnatimuk.com/membership/
Nominations for positions will be taken at the AGM.
If you wish to attend, please contact gm@actnatimuk.com for info and zoom link
23/06/2020
What a crazy year hey!
We have certainly been busy at ACT Natimuk keeping the cogs turning and working as always on great and new ideas. But like everyone else, we have no idea what the future has in store.
With the end of the financial year upon us ACT Natimuk is doing something new and asking for donations to our organisation. All donations go towards supporting the many different things that ACT Natimuk does, including supporting local artists to create new work, providing incredible opportunities to engage in the arts , adding to the cultural vibrancy of our area and bringing visitors and opportunities to Natimuk.
We welcome donations of all sizes! All donations are tax deductible and you will receive an email receipt as soon as you have donated.
So, if you are in a position to do so, please do consider making a tax-deductible donation by clicking on the GiveNow square which will take you through to our secure donation portal at GiveNow.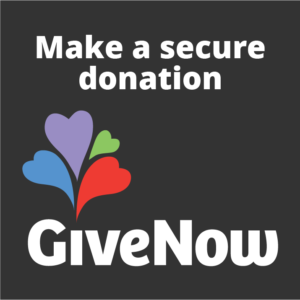 Thank you for your ongoing support.