Beginning in 2002 ACT Natimuk has run an annual climbing film festival at Easter (or thereabouts) as a way of raising funds for it's administration.  Goatfest was originally the brainchild of Edwin Irvine – himself a climber and artist, with the mantle now passed onto others.
With Natimuk's strong history of climbing – the town itself placed next to world class climbing location Djurite (Mt Arapiles) and indeed many on the ACT committee sharing an interest in both climbing and art – it was a vision that has seen the festival grow in popularity year after year. Traditionally held over the Easter long weekend, it takes advantage of the annual climbers Easter pilgrimage to Djurite (Mt Arapiles). The weekend draws visitors from across the country and internationally and the event is always a sellout.!
The event is a much loved event on the climbing community calendar. It is an opportunity for climbers to create and view films (be they amateur or professional) and to enjoy the global camaraderie that is part of being a member of this great community. Run entirely by volunteers, Goatfest opens with an offering of a hearty meal, includes the film contest replete with prizes and the coveted Golden Goat award. Alongside a selection of both professional and amateur films, there is often a feature event which may be a film, a talk or presentation.
SAVE THE DATE: GOATFEST 2024 SATURDAY 30TH MARCH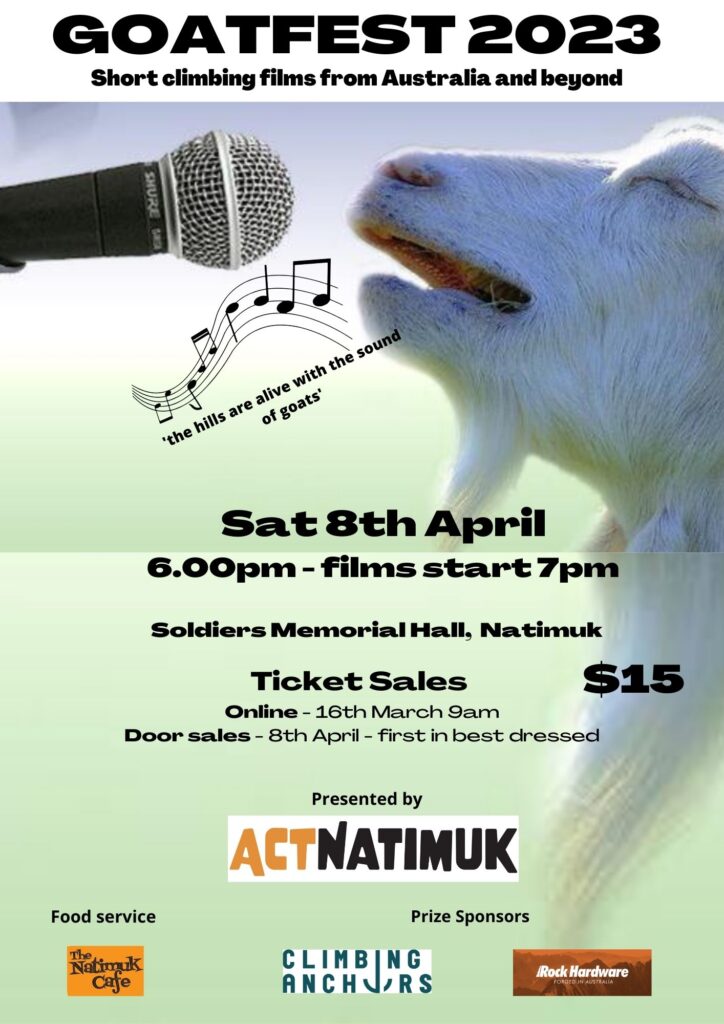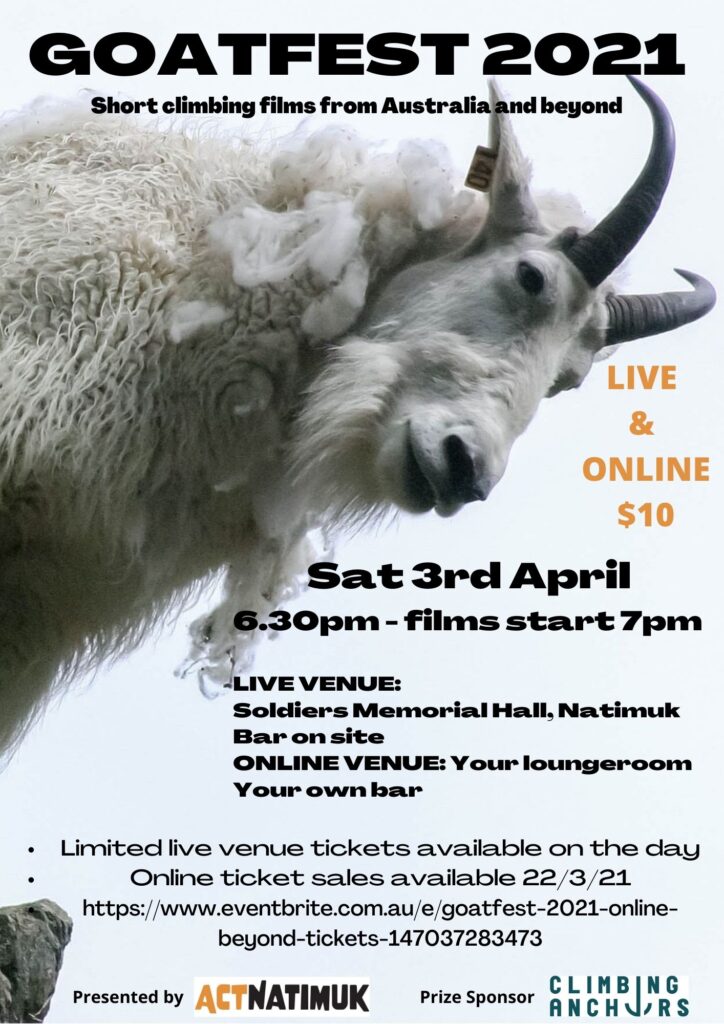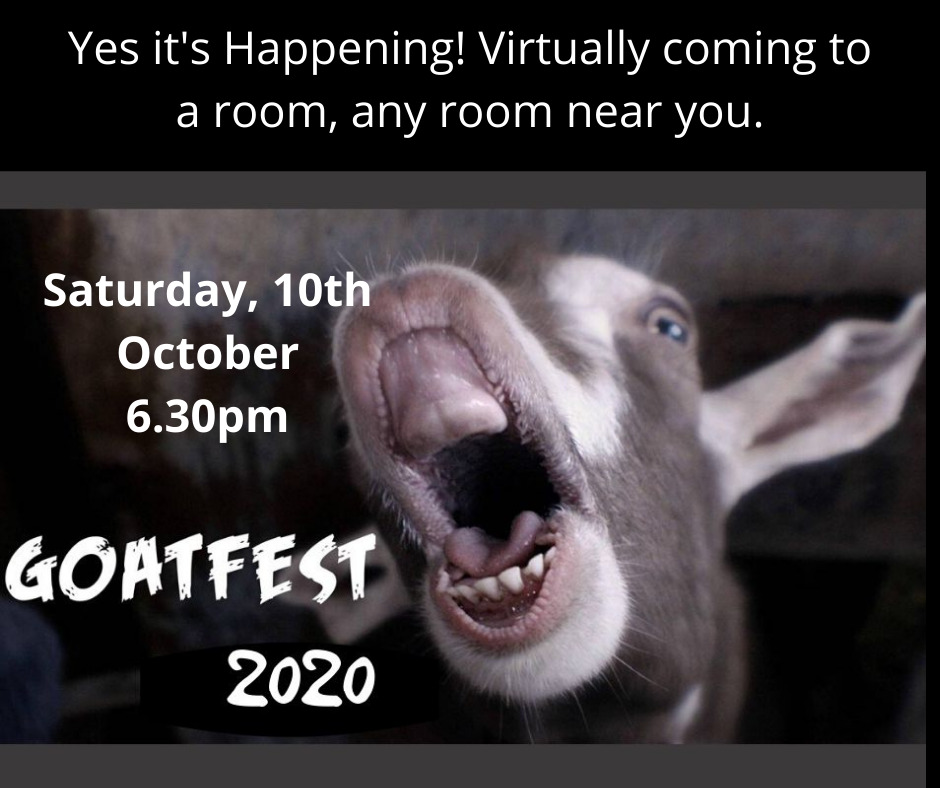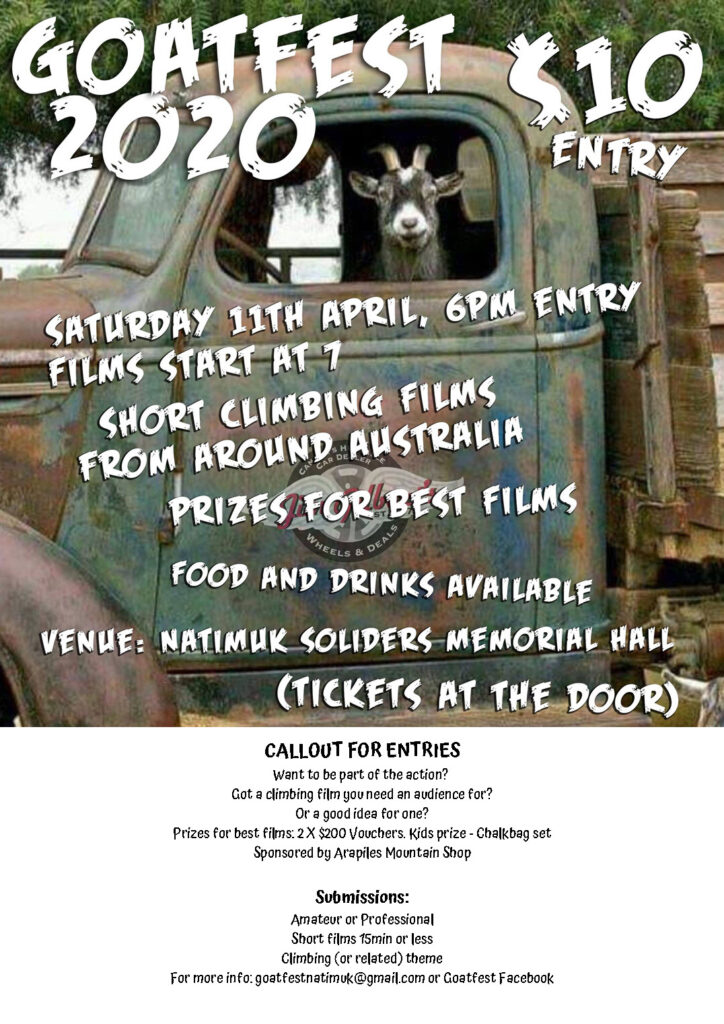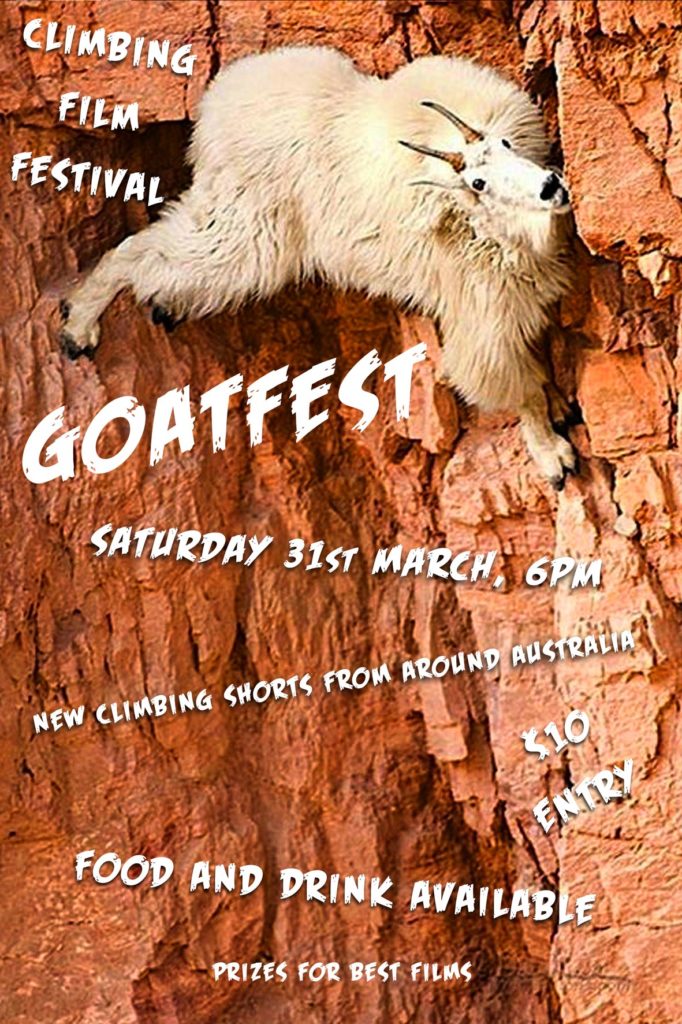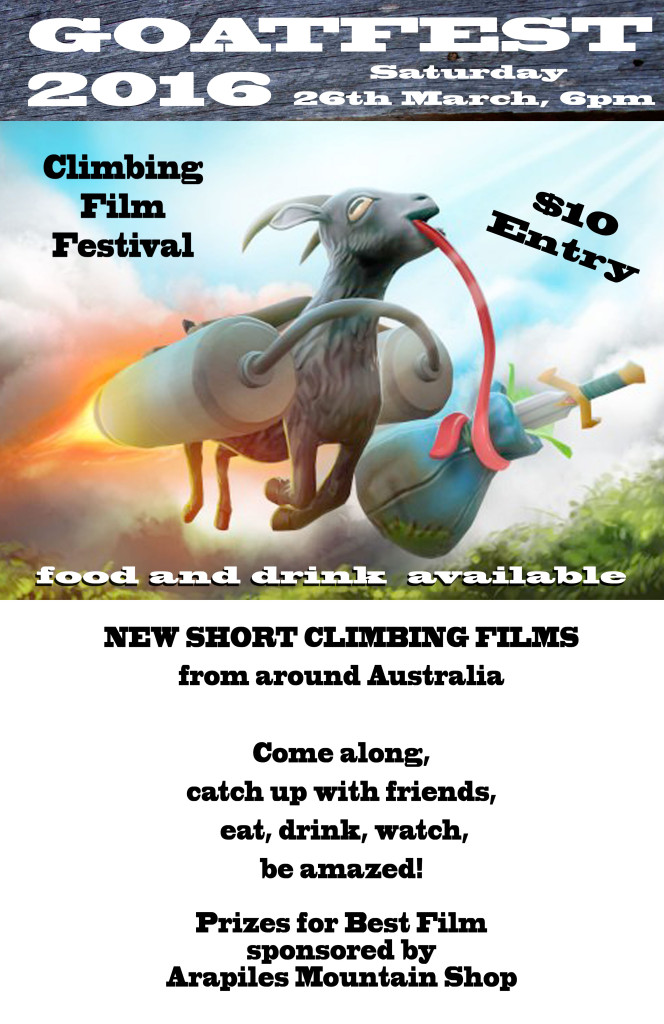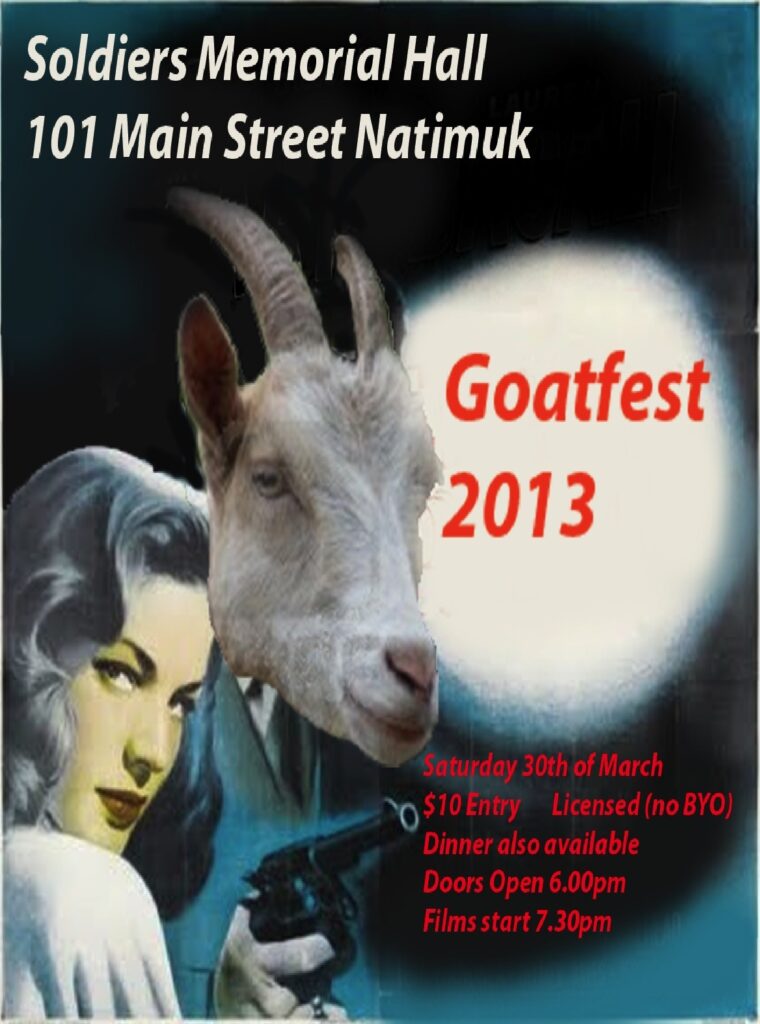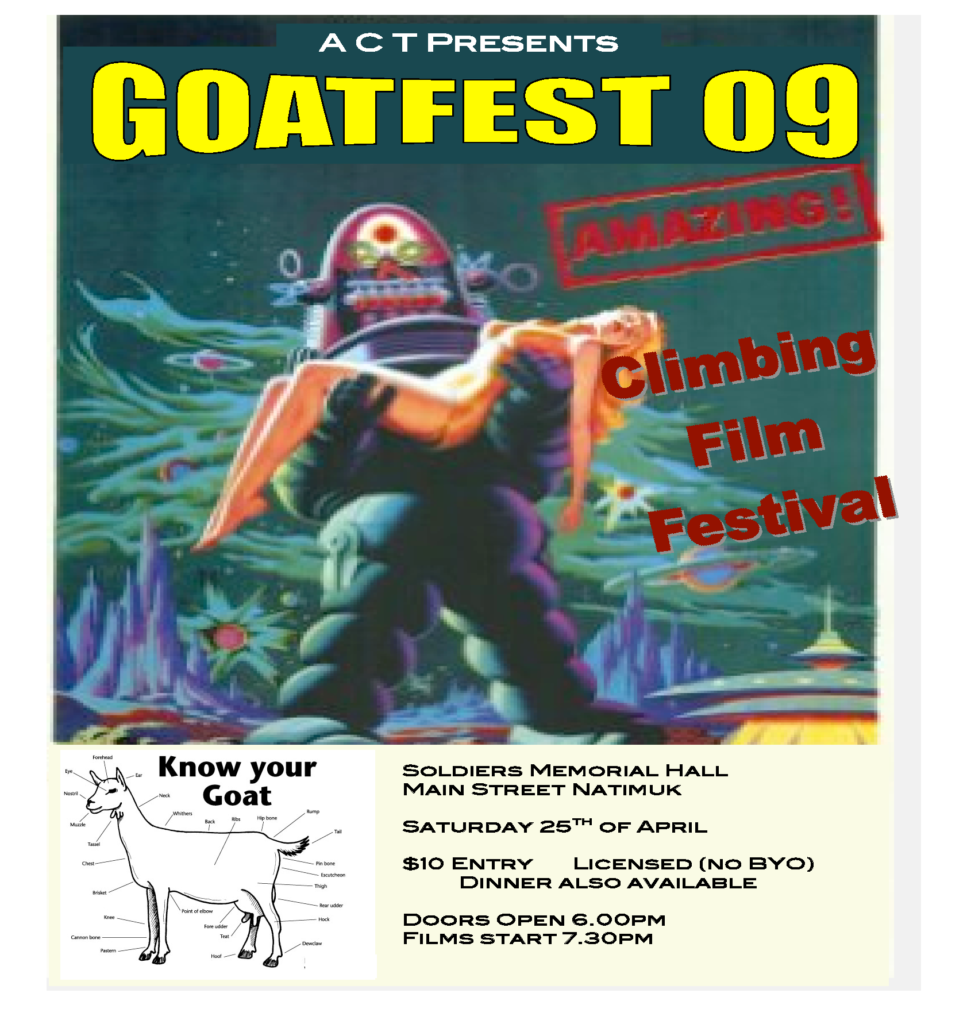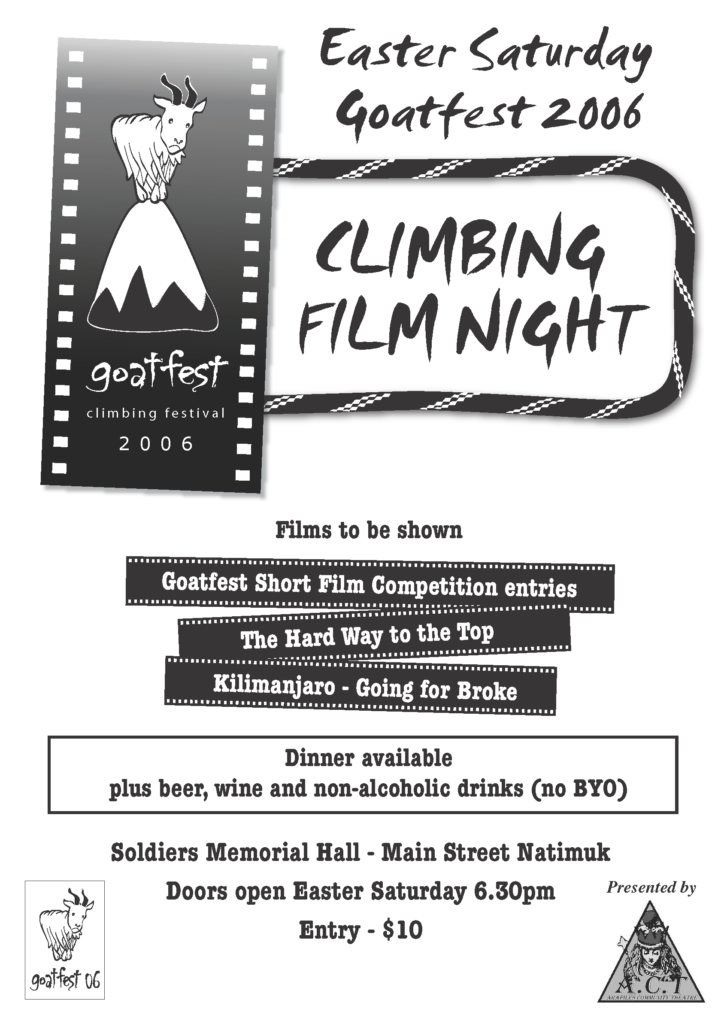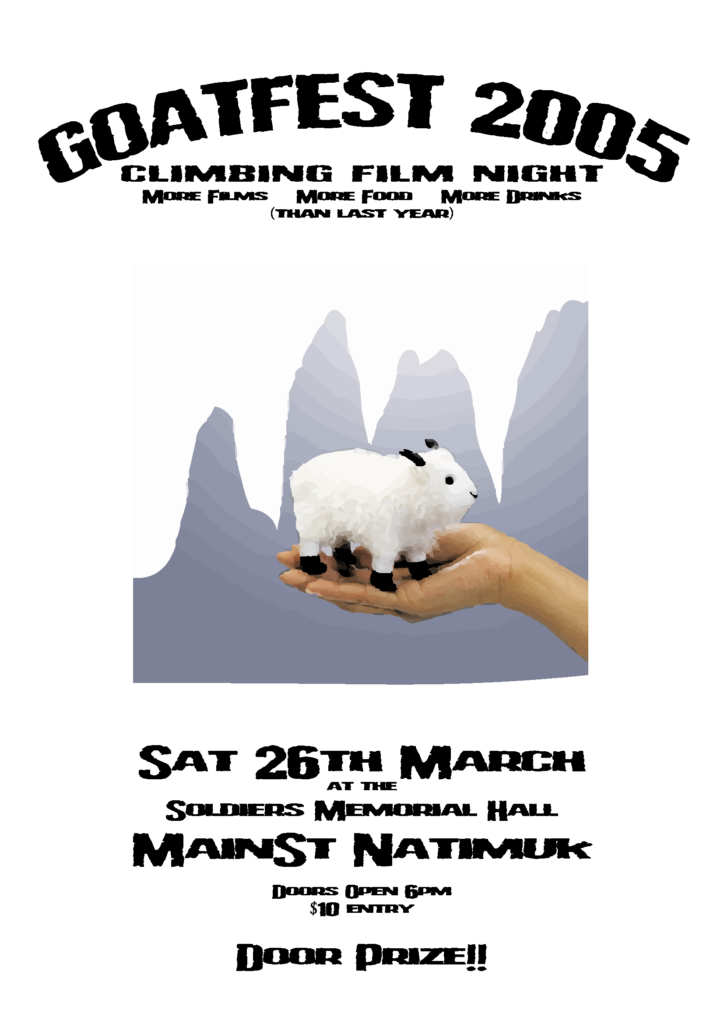 STAY TUNED FOR A NEW UPDATED HISTORY OF GOATFEST – COMING SOON!
You can catch a selection of previous Goatfest submissions over the years by visiting our Goatfest Facebook page here
Below are a few of the films that have featured in Goatfest over the years.
Verdon Dreaming by Simon Carter

Dead Heat by Simon Weill (Strong Man/Language Warning)

Dead Heat from Douglas Hockly on Vimeo.
The Rhyme of the Ancient Merino by Dave Jones

The Rhyme of the Ancient Merino – Trailer from dave jones on Vimeo.
the Ogive by Ben Wiessner

The Ogive from Ben Wiessner on Vimeo.
Save
Save