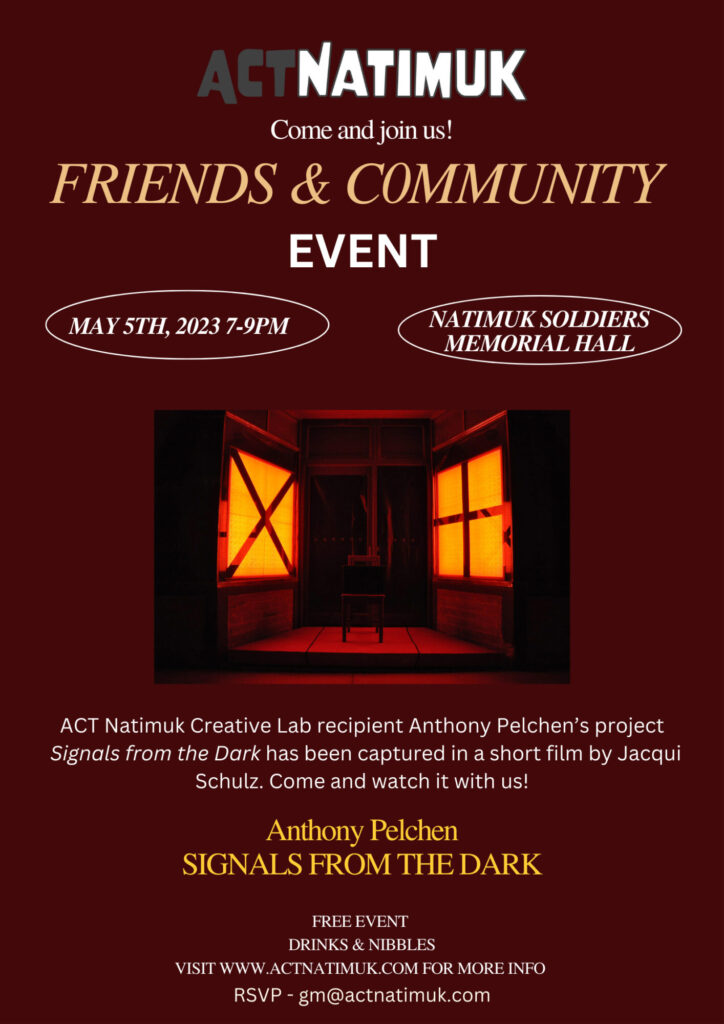 Our inaugural Friends and Community event will feature ACT Natimuk Creative Lab 2021 recipient Anthony Pelchen's project Signals from the Dark, which was documented and made into a short film by Jacqui Schulz. After the screening, join us for a lively Q & A session with Anthony and the project artists who will be there on the night, Jacqui Schulz, Grace Pundyk, and D'Arcy Molan. If that's not enough, the event will include the opportunity to meet this year's committee members and hear about key aspects of the ACT Natimuk 2023 program.
For a little more info about Anthony and the project, visit his website – https://www.anthonypelchen.com/work-projects/selected-recent-projects/signals-from-the-dark-natimuk-2021/
Check out the film trailer below!
Friends and Community event will be held at the Natimuk Soldiers Memorial Hall on Friday May 5th from 7-9 p.m. There will be a welcome drink and nibbles available.
There will also be a bar.
All welcome. RSVP's are most appreciated.
Look forward to seeing you there!