Through the Painted with Light Natimuk Projection residency, ACT Natimuk would like to see regular activation of the north side of the Natimuk silos, offering artists based both locally and from around the world the opportunity to respond to the iconic site and surrounding landscape, and the community that calls this place home.
ACT Natimuk has a long relationship with projection, with member artists working with and exploring the possibilities of projected light and image for almost 20 years, including works on other iconic structures such as coal dredgers and poppet heads. The large smooth, soft-toned and slightly curved walls of the silos as a blank canvas, have proven to be an excellent projection surface, offering many possibilities and inspiration for artists to respond to with animation, film and shadow imagery. Projection also means that there is no lasting impact on the silo surface – meaning that as a clean canvas, it can be used again and again, with the experience for audiences temporary and ephemeral. Apart from images captured in a selfie, the experience will change – the night sky will always offer a different experience of the works, which in themselves will exist only in their full form for a limited time.
Many thanks to Creative Victoria and the Strategic Investment Fund Stage 2 for providing funding to develop the projection residency idea.
TEST NIGHT 1ST MAY
Artworks by Gail Harradine and Tanisha Lovett were projected onto the north side of the Natimuk silos on Saturday night, as part of the development of a new initiative for ACT Natimuk – the Natimuk Silo projection residency.
The artists Gail and Tanisha contributed images reflecting a strong connection to place and family, with linkages between the story of Tchingal the Giant Emu linking Djurrite to Gariwerd and the wider region. Photographs, paintings and graphic art were interwoven and followed with overhead projector imagery created by Gail, Mary French and D'Arcy Molan at the community workshop. The projection loop ended with four playful drawings by D'Arcy.
Emu Feet. Artist: Gail Harradine
Photo: Hannah French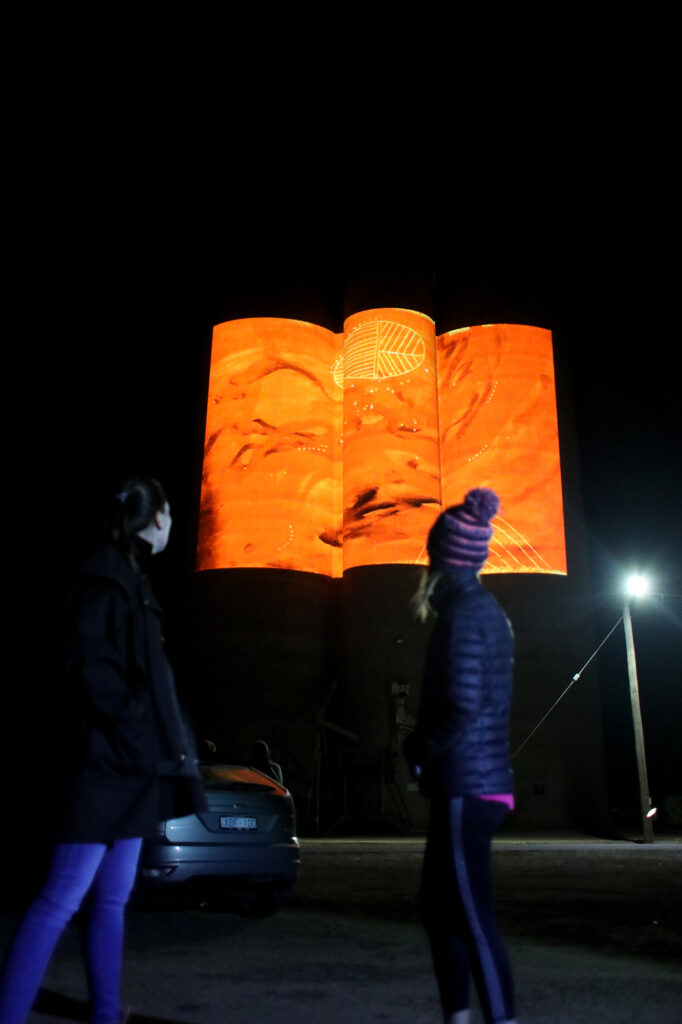 Artist: Gail Harradine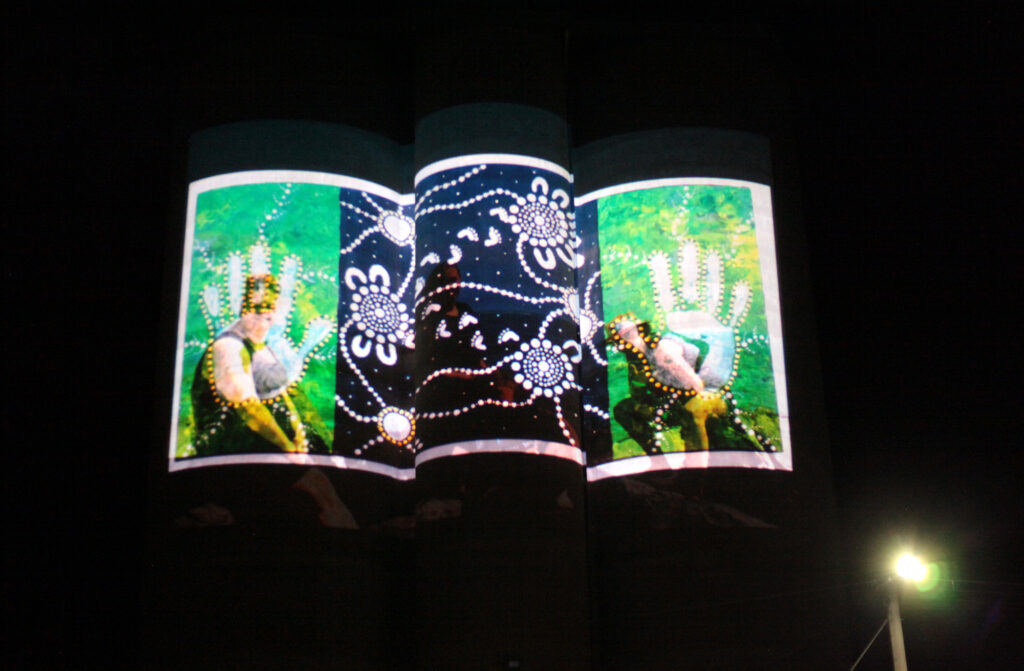 Blue. Seafamily Hands. Artist: Tanisha Lovett
Photo: Hannah French
Pinks. Artist: Tanisha Lovett
Photo: Hannah French
Artist: D'Arcy Molan
Photo: Hannah French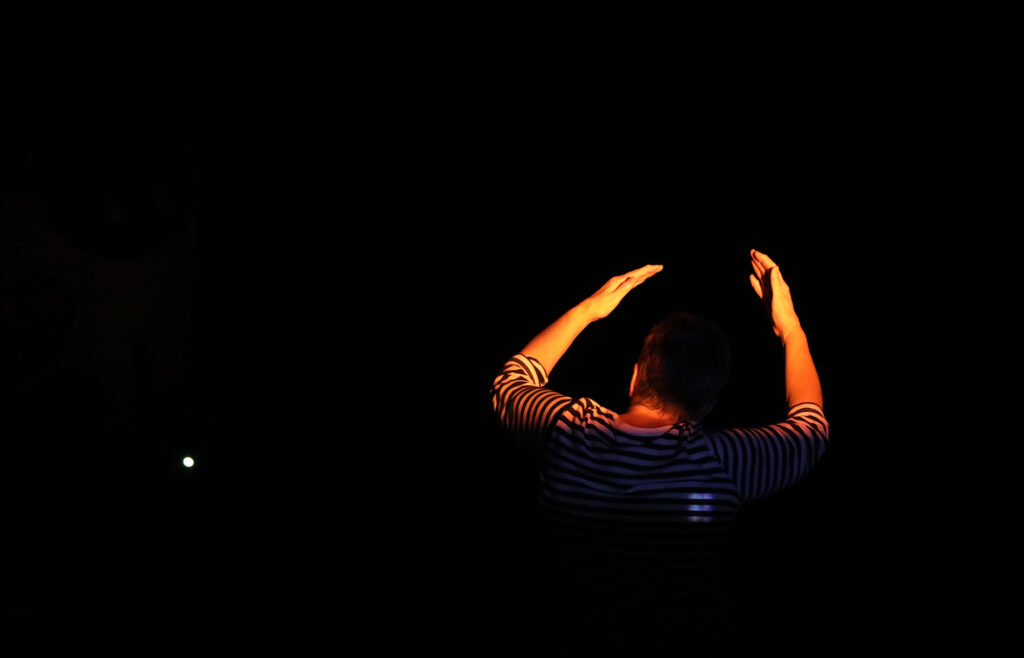 Light Movement, Sue Pavlovich
Photo: Hannah French