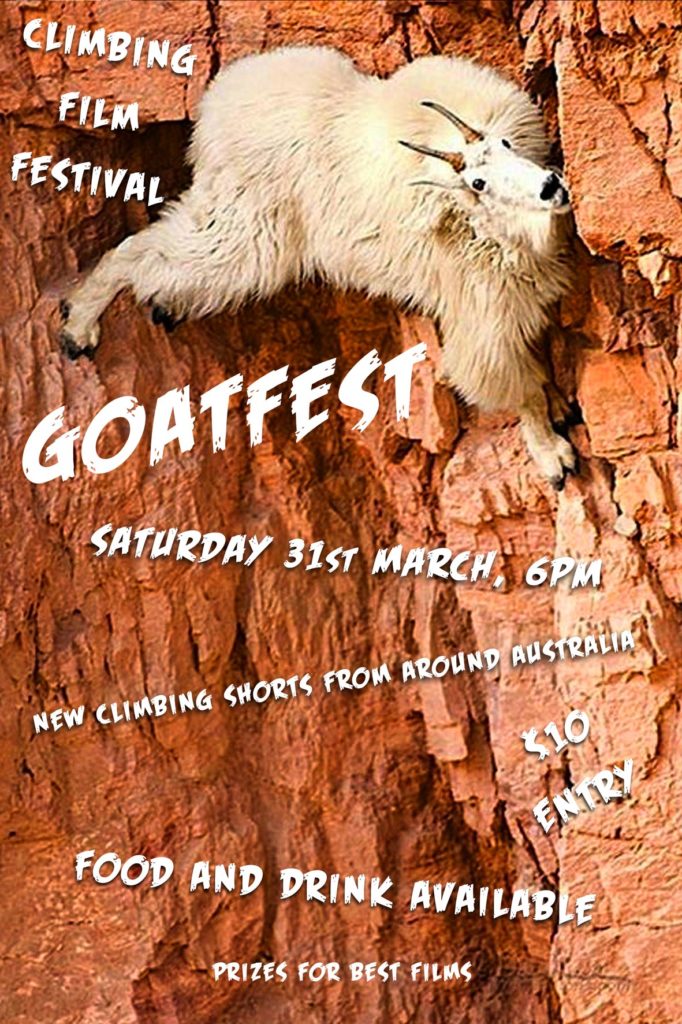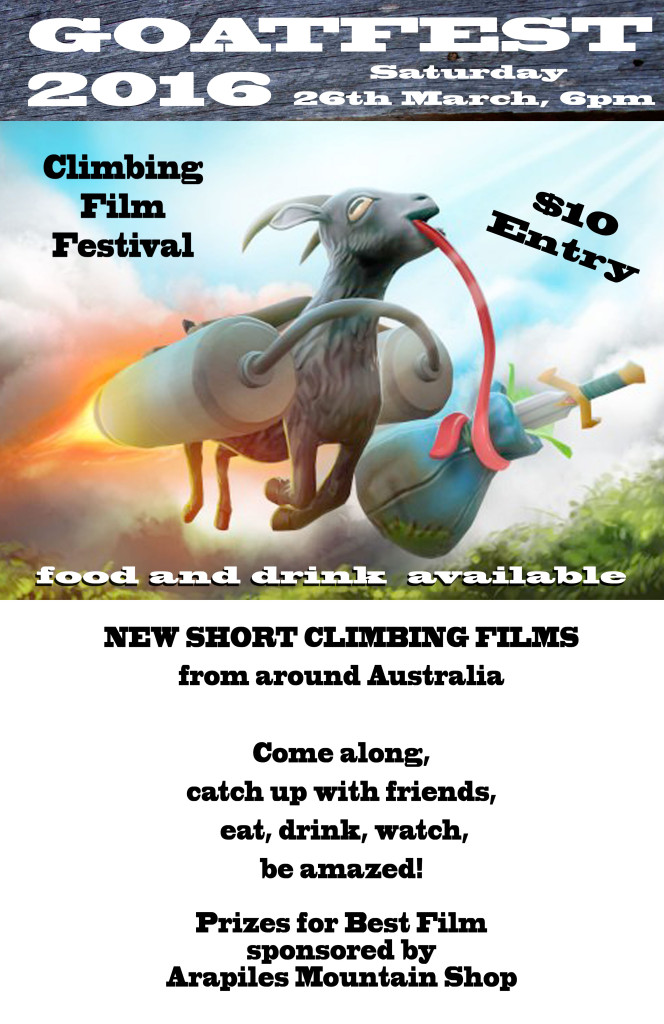 For many years ACT Natimuk has run a annual climbing film festival at Easter (or thereabouts) as a way of raising funds for it's administration. Originally the brain child of Edwin Irvine, the mantle has now been passed onto others. The Festival includes a contest, with prizes of climbing gear and the coveted Golden Goat award, dinner, and a feature event, which may be a film or a talk.


Those who sat through the epic three hour lecture by acclaimed climbing photographer Glenn Robbins will carry the psychological scars for a long time.
goatfest 2005 poster
Below are a few of the films that have featured in Goatfest over the years.
Verdon Dreaming by Simon Carter

Dead Heat by Simon Weill (Strong Man/Language Warning)

Dead Heat from Douglas Hockly on Vimeo.
The Rhyme of the Ancient Merino by Dave Jones

The Rhyme of the Ancient Merino – Trailer from dave jones on Vimeo.
the Ogive by Ben Wiessner

The Ogive from Ben Wiessner on Vimeo.
Save
Save