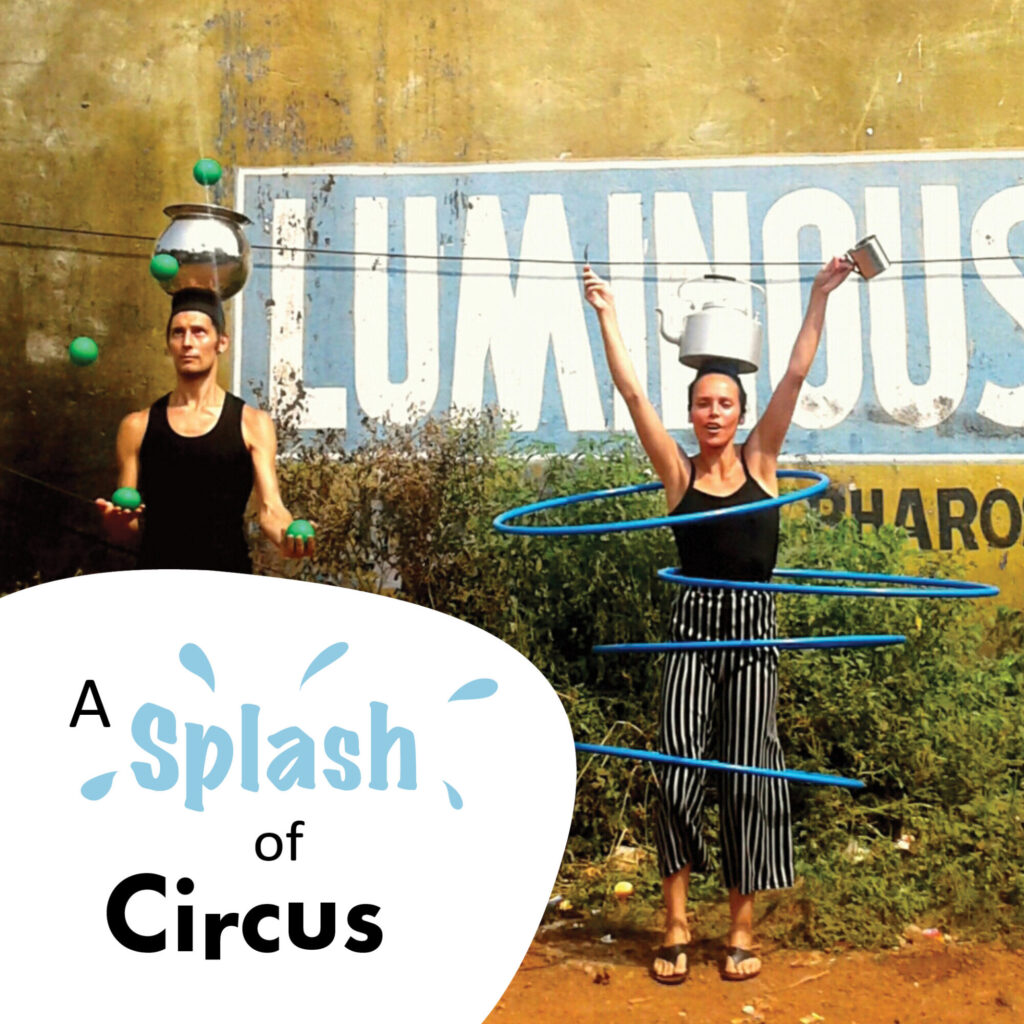 Run away to Natimuk and join the Circus!
Join trained circus performers No Mi and Dawa for A Splash of Circus: a series of 10 in-person circus workshops based in Natimuk. Learn how to create your own hula hoops and juggling balls, and then how to use them! Collaborate with others, learn new circus skills and work with No Mi and Dawa to bring your inner circus performer to life.
Please note that all places have now been filled.
Sessions will run on Thursdays @ 5 – 7pm (1.5 hours class, 30 mins free time)  at Natimuk's Soldiers Memorial Hall
Sessions are limited to 12 participants
Dates are:
2020
26 November – Session 1 (making workshop, 2 x 60 minute sessions)
3 December – Session 2
10 December – Session 3
(break)
2021
28 Jan – Session 4
4 Feb – Session 5
11 Feb – Session 6
18 Feb – Session 7
25 Feb – Session 8
4 March – Session 9
11 March – Session 10
Read more about No Mi and Dawa at their website: https://www.wobblyspoon.com/bios
A Splash of Circus is delivered by Wobbly Spoon in partnership with ACT Natimuk. This project has been supported by the Horsham Rural City Council's Covid-19 Support Grants.